Early in life, Beth developed a fascination with all living things-furry, feathery, scaly, creepy, and crawly. This passion led to a persistent love of natural history and biology, a love that now inspires and informs her career as a professional artist, muralist and illustrator.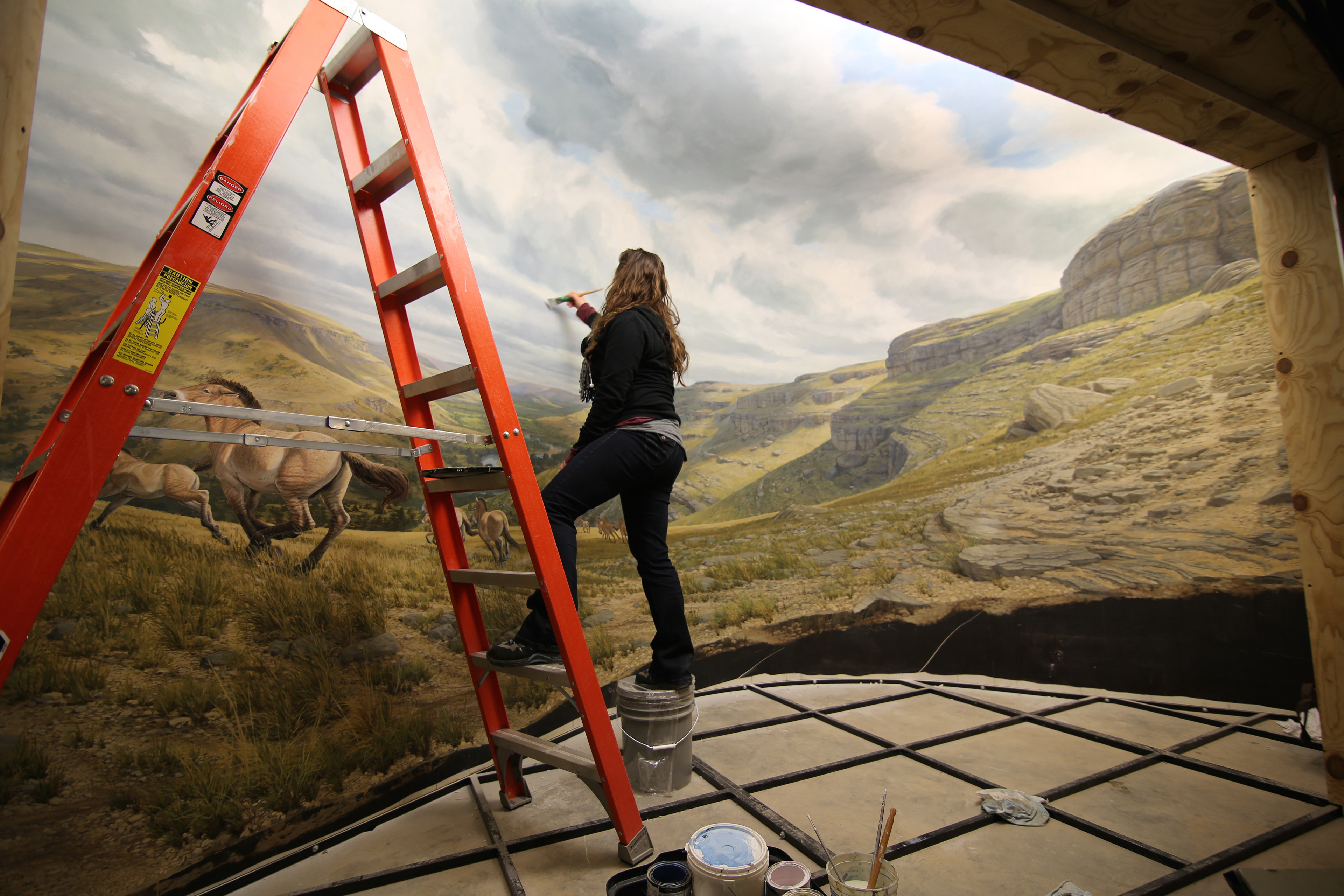 Beth's interest in art lead her to graduate from the Rhode Island School of Design in 2008, where she found another passion in reconstructing extinct animals and landscapes from the fossil record, and visualizing civilizations long lost to antiquity. Working in both traditional and digital media, she specializes in large-scale landscape murals and reconstructions of prehistoric creatures.
Beth now spends most of her time as a principal artist and muralist for
Blue Rhino Studio
, a well-known museum design and fabrication firm in Minneapolis, Minnesota, where she works with a small but talented group of awesome people and helps to create a wide range of custom art elements for prominent museums, zoos and cultural centers around the world.